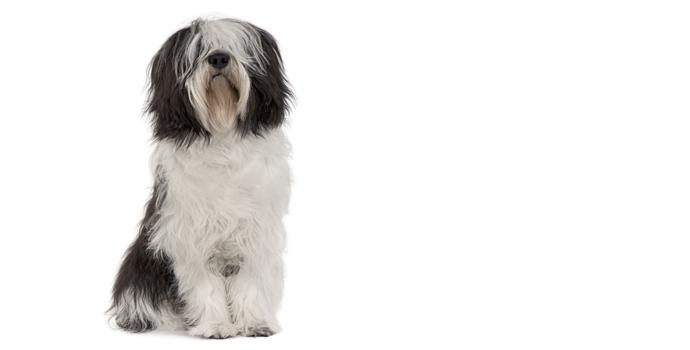 In my own words
Oh, hi there! Do you want to go out for a long hike with me? I think we need to get something straight between us. If you like to stay at home all day and would rather sit on the sofa than go for a run, then we're probably not a very good match for each other. Don't be offended! I'm just telling you how it is. I love to run, jog, walk and swim. I'm one of those sporty types you see! I'm not happy unless I've got something active to do during the day.
I've been known to cause a bit of trouble if I don't get my daily exercise.  I have to find some way to burn up my energy you know, even if it does mean going on a destructive rampage in the kitchen. It was just that one time… honest.
My ideal owner(s)
Families with older children
Experienced dog owners
Farmers and country folk
Active people
People who enjoy the great outdoors
What they say about me
Independent
Energetic
Mind of his own
Protective
Hard worker
Please read on to find out more about me, and whether I'll be someone you'll be happy to live with for the next 10 to 12 years, or even more!
Is this Polish Lowland Sheepdog for you?
Test your knowledge about the Polish Lowland Sheepdog
Information essential about the Polish Lowland Sheepdog
Kennel Club Group:
Pastoral
Size:
Medium: Weight Male 40 – 50 lb (18 – 23 kg) Female 30 – 40 lb (14 – 18 kg)
Height Male 18 – 20" (46 – 51 cm) Female 17 – 19" (43 – 48 cm)
Popularity:
The Polish Lowland Sheepdog is a very rare breed, due to the fact that it came close to extinction during the Second World War. This, combined with the fact that breed is more suited to life as a working dog than a family pet, means that the Polish Lowland Sheepdog is not a popular breed.
Breed History:
In its native country of Poland, the Polish Lowland sheepdog is commonly referred to as the Polish Owczarek Nizinny, or Pon. Originating from the 13th Century, it is thought that the Polish Lowland Sheepdog is a cross of the Puli and a mixture of herding dogs. They are extremely skilled herding dogs and were commonly used to guard and herd sheep in Eastern Europe.
In 1514, a Polish merchant by the name of Kazimierz Grabski traded a shipment of grain for a flock of sheep in Scotland. Grabski brought six Polish Lowland Sheepdogs to Scotland with him, to herd the sheep and keep watch over them. A Scottish shepherd saw the dogs and was incredibly impressed by their herding abilities. He was so taken with the dogs that he traded a ram and two ewes for three of the Pons – a dog and two females. These dogs went on to breed with the local dogs in Scotland to produce herding breeds, including the Bearded Collie.
Like many breeds, the Polish Lowland Sheepdog came close to extinction during World War II, with only two males and one female surviving. However, the hard work of Dr Dabuta Hryniewicz and her dog Smok, saved the breed. Smok is the ancestor of all the Pons in the modern day, siring the first ten litters of Polish Lowland Sheepdogs in the 1950s. Smok also set the breed standard for the Polish Lowland Sheepdog in 1959, and is considered the perfect example of the breed thanks to his endurance, strong build and charming character.
Character:
The Polish Lowland Sheepdog was bred to be a working dog and that's what it does best. The breed was never intended to be a companion dog and will become bored and destructive if he doesn't have plenty to keep him occupied. Your Polish Lowland Sheepdog needs a lot of exercise and mental stimulation to keep him content and happy. If he doesn't get enough physical exercise he will become bored and destructive as a way of relieving stress and boredom. Your Polish Lowland Sheepdog is a confident and self-assured breed. He has an excellent memory, which means that he can be well trained with the right owner and training methods.
Temperament:
Your Polish Sheepdog is a dominant dog who can be incredibly stubborn and wilful. He knows what he wants and often won't be told otherwise! For this reason, he'll do best with an experienced dog handler who can show an air of authority and dominance over the breed. They have a mind of their own and need strong guidance, so meek or timid owners will struggle to keep the Polish Lowland Sheepdog's attitude in check. Your Pon doesn't do well with other pets, including small animals and cats, and has a tendency to be aggressive towards other dogs of the same gender. Your Polish Lowland Sheepdog's herding nature means that he was bred not just to herd flocks of sheep, but also to protect them from predators. This instinct to protect is still a strong trait of the Polish Lowland Sheepdog and he will watch over you, your family and your household without a moment's hesitation. This protective streak means that they are usually suspicious of strangers and will be very aloof with visitors that to your home.
Conformation:
A medium sized dog, the Poland Lowland Sheepdog has a muscular frame which gives the breed strength and power. The body has a square shape, though it actually looks more rectangular due to a heavy amount of fur on the chest and rear. In the United States, where docking is still practiced, the tail is either short or docked, however in Europe the tail comes in varying lengths as docking is banned. The head is round with a large black nose, straight muzzle and brown, oval eyes. The Polish Lowland Sheepdog's coat is thick with a soft, dense undercoat and a rough topcoat which can be straight or wavy, but never curly. The shaggy coat covers the entire body, as well as the head and eyes, which is frequently covers.
Colour:
The Polish Lowland Sheepdog's coat usually comes in white or grey with black markings, which is the preferred colouring. However, the breed can be found a large variety of different shaded coats.
Training:
Due to the fiercely independent nature and strong mind of your Polish Lowland Sheepdog it is vital that you socialise him and begin training him from a very early age. Their intelligent nature means that they are problem solvers and they are also highly intelligent, which means they can be manipulative and try to enforce dominance over their owners. It is therefore important that their owners must be firm, confident and consistent during training.
Care:
Your Polish Lowland Sheepdog is an average shedder who needs a fair amount of grooming. Their thick coat requires a daily brush in order to prevent mattes and knots from forming and to remove loose and dense hair from the undercoat. Bathing should take place as and when necessary.
Health:
With an average life span of 10 to 12 years, Polish Lowland Sheepdogs are hardy breeds with very few major health issues. However, they can be prone to minor health problems including hip dysplasia, progressive retinal atrophy, epilepsy and deafness. The Polish Lowland Sheepdog does best on a low protein diet.
You may also like:














Advice on choosing your breed »
Find an animal shelter or rescue home where a Polish Lowland Sheepdog is waiting for a new home »
The following grid gives a fast track review which covers all breeds. You can apply it to help you decide if a Polish Lowland Sheepdog is suitable for you, the environment where you live, your personality and your lifestyle. On the grid, 1 = strongly disagree, and 5 = strongly agree. For example, if you are looking for a dog that is suitable for a farm, look down the list under 'environment' and you will see that Polish Lowland Sheepdogs are perfect for country living, scoring 5. If you are looking for a dog that would make a good watch dog, look under 'role and suitability' and you'll see a Polish Lowland Sheepdog would be an excellent choice, also scoring 5. You might like to save or print off this section and keep it for reference while you check some other breeds before making your choice.
Be the first to rate this breed »
|
*PLEASE NOTE: All our breed profiles are general, and all dogs are individuals. Always talk to the breeders and meet the owners you are buying from. Try to meet the dog and its parents if it is a puppy in their home environment.