You already own or have owned a dog in the past?

Noah's Dogs is the ideal place to share your experiences of life with your dog.

Share your experiences with other dog lovers, owners or prospective owners. Passing on your knowledge will promote responsible ownership and help inexperienced or first time dog owners find the dog that's right for them.

What were the things you wish you knew before you got your dog? How would you describe the characteristics of the breed. Does he love to fetch? Is he protective or aggressive? Great with children? Difficult to train? We know he is the best dog in the world Who would be the ideal owner? Who would he not be suitable for? Your advice only takes a few minutes but could help other dogs find a forever home rather than be mismatched.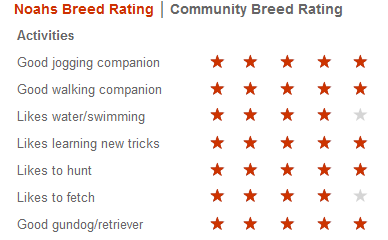 Upload your favourite photographs, videos and stories about dogs you have owned, or still have today.





Sign up and add your dogs »

Find a new home for your dog. Sometimes your circumstances change, and we can help you through any transitions you have to make regarding your pet.

Sign up, add your dog and change status as dog looking for a home »