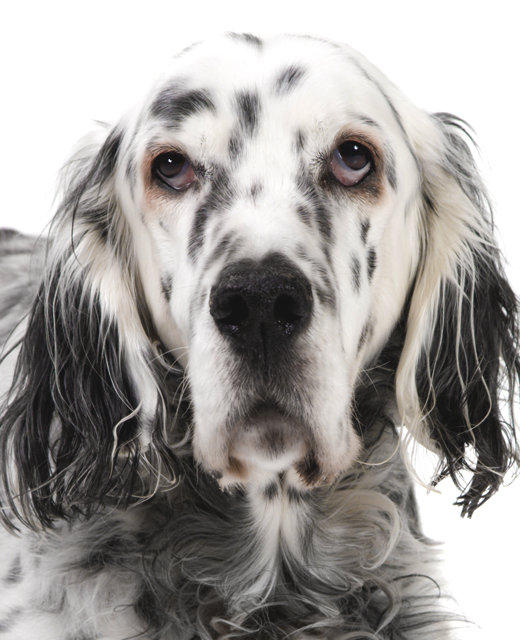 In my own words
How do you do? Very pleased to meet you. I have been told I have impeccable manners! It is very important to have good manners don't you think? While I have also been known to have the occasional light drool, it's nothing like my pal who is a mastiff. Not so elegant.
I am very affectionate and love to play! I get along famously with my human's children – who are rather energetic like me. I'm the athletic sort you see. I like a good vigorous walk or a gentle jog every day and I love to roam and dig and hunt. When I'm at home, particularly if I'm good and pooped, I am calm and quiet and will completely flop- lapping up all the attention I can get. I am a gentle and sensitive soul. And something of a beauty I have been told.
Oh! Hang on! We're off for a jog! Ta ta bye! Very pleased to meet you. Do come again…
My ideal owner(s)
Families
People who like country pursuits
People who are athletic
Loving
Calm
Authoritative
What they say about me
Active
Playful
Gentle
Sensitive
Elegant
Easygoing
Please read on, to find out more about me and whether I will be someone you can be happy with for the next 12 years, or even longer!
Is this English Setter for you?
Test your knowledge about the English Setter
Information essential about the English Setter
Kennel Club Group:
Gun Dog
Size:
Large: Weight Male 55 – 80 lb (25 – 36 kg) Female 47 – 70 lb (20 – 32 kg)
Height Male 24 – 27" (61 – 69cm) Female 23 – 26" (58 – 66cm)
Popularity:
Popularity:
Sadly for such a good natured and loyal dog, the English Setter is at risk of extinction, despite the fact that it is one of the oldest English breeds. In recent years people have shunned vulnerable breeds such as the English Setter, for more fashionable and exotic dogs such as Chihuahuas. The breed only numbered 234 registrations in 2011, a 33 percent decline on 2010.
Breed History:
The English Setter is believed to be a cross between the Water Spaniel, Spanish Pointer and Springer Spaniel. It has been a much-loved bird dog since the first strains of setter were developed in France in 1500. Early setters were called "Setting Spaniels" named after the way the dogs would crouch down after finding the prey. They were brought to Great Britain in the early 1800s where Sir Edward Laverack developed them into the English Setters we know today – breeding out the trait of crouching to a sitting position, as hunters now had guns and this made them more easy to be seen. Renowned for their dependability and beauty, the English Setter's talents include hunting, tracking, pointing, retrieving and agility. There are two types of English Setter including field lines and show lines (bench). Field types were bred for hunting and field trial work. They are smaller and lighter. The bench type are bred for conformation shows. They are popular show dogs.
Character:
The English has a gentle and endearing character. They are calm and friendly, good with children and very affectionate. They are active and exuberant outside but relaxed and fairly inactive indoors. English Setters love to dig and roam, and are good at jumping. They are very sensitive dogs who do not respond well to harsh training or discipline, but can be willful if they sense they are more strong minded than their owners. These dogs need structure and should be treated with an air of natural authority. An inexperienced owner, or one who is unsure they would be able to assert their authority should choose a more submissive pup. English Setters enjoy the company of other dogs.  They are energetic and need lots of daily exercise and mental stimulation. They can become nuisance barkers if they are bored. This breed makes a lovely companion.
Temperament:
English Setters do well in a family environment and are good with children. They are a mild mannered gentle breed, but can also make good watch dogs due to their love of barking. The English Setter loves attention and will demand as much of it as possible. They are very active and intelligent dogs and if they aren't given enough fuss or mental stimulation, can become destructive and difficult. However this loving and endearing dog has a lovely nature and can make a wonderful companion if handled correctly. They should not be trusted around smaller more passive pets, but get along well with cats and dogs provided they have been properly socialized.
Conformation:
The English Setter is an elegant and beautiful working gundog. They are long and Lean, with silky, wavy hair. Their coats are flat and of a medium length. They are often speckled. The hair on the ears, underside, abdomen, chest and tail is feathered and soft. Show Setters have a longer heavier coat than the field breed. English Setters have large dark brown or hazel eyes. Their ears are set back and low and hang down. The skull in oval shaped. They have elegant necks and deep chests.
Colour:
White with blue, lemon, orange, or brown markings.
Training:
The English Setter can be difficult to housebreak, but is eager to please their owners. Given proper handling, English Setters can learn quickly. Obedience classes at an early age are recommended. The English Setter does best with positive reinforcement. They should be corrected in a gentle manner as they are sensitive. Harsh punishment may destroy their temperament. They need authoritative and calm treatment.
Care:
The English Setter requires regular brushing to keep the coat in good shape. They shed very little. The feathering of the coat should be checked for burrs and knots. They shed very little and should be bathed only when necessary. The English Setter used for shows needs to be groomed two three times a week with long brushing sessions and regular cleaning of the coat. Dry shampooing is often used so the natural oils are not removed from the glossy coat.
Health:
The lifespan of a healthy English Setter is 10 to 12 years. If you buy from a reputable, responsible breeder, health problems should not occur. However, like most dogs there are complaints typical of the breed which may develop as they get older. This can include  canine deafness, Hypothyroidism and hip and elbow dysplasia.  It is a good idea to get your puppy hip and elbow scored if you are thinking of breeding. While your puppy is young, many of these joint problems can be avoided by exercising for short periods only. Avoid too much rushing around until the bones are strong enough to take more strenuous exercise. Be careful not to overfeed this breed, as they gain weight easily. English setter females are prone to false pregnancies.
You may also like:











Advice on choosing your breed »
Find an animal shelter or rescue home where a English Setter is waiting for a new home »
The following grid gives a fast track review which covers all breeds. You can apply it to help you decide if an English Setter is suitable for you, the environment where you live, your personality and your lifestyle. On the grid, 1= strongly disagree, and 5= strongly agree. For example, if you are looking for a dog that likes to swim, look down the list under Activities, and you will see that English Setters are athletic and love jogging, scoring 5. If you want a playful companion, look down the same list, and you will see that English Setters love to fetch and hunt, and score 5. You might like to save or print off this section and keep it for reference while you check some other breeds before making your final choice.
Add your own ratings on this breed »
|
*PLEASE NOTE: All our breed profiles are general, and all dogs are individuals. Always talk to the breeders and meet the owners you are buying from. Try to meet the dog and its parents if it is a puppy in their home environment.