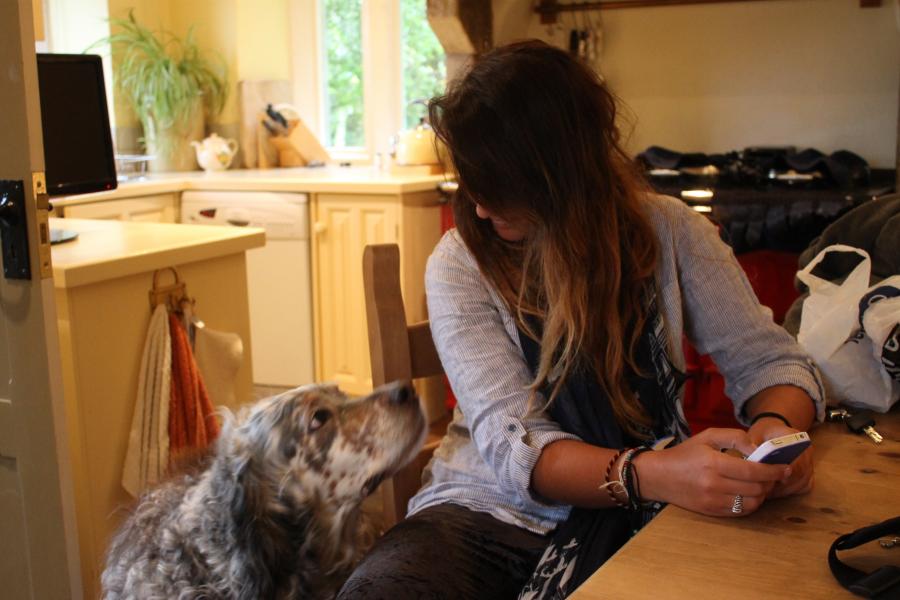 Description
Ludo is a tri-colour mix English Setter (Blue Belton, Tan and White) and is now nearly 7 years old. He has a very relaxed attitude to life and loves nothing more than to chill out on his comfy bed for most of the day. He loves exploring the countryside and it can often take him over 20 minutes to cover as little as 20 metres! Everything needs to be checked and smelled! Unfortunately Ludo doesn't possess a whole lot of brainpower but what he lacks in brains he more than makes up for with love. He can be described as a gentle soul and wouldn't harm a fly, and he can't get enough attention from everyone when it suits him! We nickname him the Lord of the House as he has an air of pomp about him, and it is not often that you see him sprint anywhere. He prefers mostly to trot from A to B which we call his 'Crufts Run'.
| |
Add your own ratings on this breed »
*PLEASE NOTE: All our breed profiles are general, and all dogs are individuals. Always talk to the breeders and meet the owners you are buying from. Try to meet the dog and its parents if it is a puppy in their home environment.