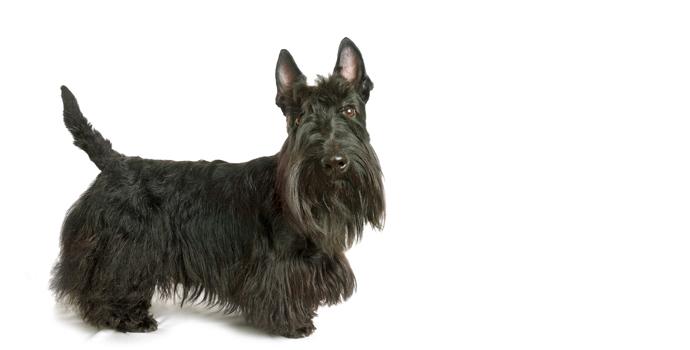 In my own words
I'm brave and bold. Nothing frightens me!"
One thing which humans always tell me is that I don't realise how small I am. Well, I might be little but I just don't feel the need to live the life of a pampered lap dog. No, I'm much too lively and spirited for that! I'm bold, brave and full of life! Sure, I love to be by the side of my family and I'm completely devoted to them, but I'm much happier strolling around on long walks than I am being a couch potato.
I'm completely fearless when it comes to meeting other dogs and I have been known to give much bigger breeds a good old barking at if I see them out and about – they don't scare me one bit! I'll also watch over you and your home; I've always got an eye out for trouble and can sense danger so I'll be the first one to raise the alarm should there be a threat.
My ideal owner(s)
Couples without children
Retirees
Urban or country folk
People who like the great outdoors
Families with older children
What they say about me
Intelligent
Independent
Active
Proud
Loyal
Playful
Please read on to find out more about me, and whether I'll be someone you'll be happy to live with for the next 15 years!
Is this Scottish Terrier for you?
Test your knowledge about the Scottish Terrier
Information essential about the Scottish Terrier
Kennel Club Group:
Terrier
Size:
Small: Weight Male 19 – 22 lb (8.5 – 10 kg) Female 17.5 – 20 lb (8 – 9 kg)
Height Male 10 – 11" (25 – 28 cm) Female 10 – 11" (25 – 28 cm)
Popularity:
The Scottish Terrier, known affectionately as the Scottie by many enthusiasts and dog lovers, has enjoyed a great deal of popularity over the decades. Its popularity gradually increased up until the Second World War, after which their popularity took even more of a boost. Though the Scottie's popularity is subject to trends, it remains a fairly popular terrier breed, particularly in the UK.
Breed History:
There is some confusion as to when the Scottish Terrier originated, with experts arguing that they either date back to the 19th Century or the 15th Century. There is no mention of the Scottish Terrier breed until 1859 and even then, they were referred to as the Aberdeen Terrier in relation to the area where they were most commonly bred. In fact, for a long time a number of terriers, including the Skye and Yorkshire Terriers, were all named as Scottish Terriers. This confusion angered many breeders, so in 1880 the first Scottish Terrier Clubs were set up in England and Scotland.
The Scottish Terrier is closely related to the West Highland Terrier and both breeds are considered to be the oldest of the Highland Terriers.
The Scottish Terrier was bred to work on farms, where they hunted vermin and small wildlife from underneath rocks and in burrows, as well as keeping them out of barns.
Character:
The saying 'never judge a book by its cover' has never been truer than with the Scottish Terrier! It's important not to be fooled by this small dog's size. He is bold, courageous and brave and can be scrappy when he wants to be. His fearless nature, combined with his drive to protect his family, makes your Scottish Terrier a fantastic watchdog. He will show no fear if confronted by an intruder or if he senses danger and will go out of his way to make sure the family he is so loyal to is safe. Their protective character can make them wary of strangers and your guests may wonder why your Scottish Terrier seems aloof and unfriendly, but he is just sizing them up and ensuring they aren't a threat. When properly introduced to new people and socialised from a young age, your Scottish Terrier will be polite and charming with your guests.
Temperament:
A highly intelligent dog, your Scottish Terrier is bold and brave, yet dignified and elegant. They are deeply devoted to their owners, however you have to earn their love by treating them with respect and giving them plenty of affection and attention. You Scottish Terrier is very independent and won't be friends with just anybody. They can seem serious at times, but they do have a playful side which they reserve for their families. Though they usually get on well with other household animals, they are dominant dogs and can show dog aggression if they are not well socialised with other dogs and pets from an early age. While your Scottish Terrier gets on well with older children, they can be inpatient and don't tend to be tolerant of younger children who can be rough or unruly. It's important that children are taught to be gentle and respectful around your Scottish Terrier.
Conformation:
Colour:
The Scottish Terrier most commonly comes in solid black, but dark brindle and wheaten are also recognised by the Kennel Club. Some Scottish terriers can be grey or grizzled black, although these colours are not recognised by the Kennel Club.
Training:
Your Scottish Terrier is not an easy dog to train. While he may be intelligent, he is also fiercely independent and it can be hard to get him to do things that he doesn't want to do. Training needs to be based on mutual respect and should be positive and reward based. It's very important to socialise your Scottish Terrier with other dogs, animals and humans from an early age as they can be dog aggressive and territorial if allowed to be.
Care:
Your Scottie's coat is prone to tangles, so he should be brushed at least twice each week, with daily brushing required during shedding season. Regular trims are also required to keep his coat in its characteristic appearance. Particular attention should be paid to the hair around the mouth, where food may get trapped.
Health:
The Scottish terrier is prone to a number of health conditions, including epilepsy, cancer of the bladder, hypothyroidism and Von Willebrand Disease, a blood disorder. They are also prone to 'Scottie Cramp' in which spasms in the limbs, back and tail occur and cause the muscles to lock up for a few minutes at a time. This tends to occur after exercise. Your Scottish terrier is also prone to skin disorders and is very sensitive to flea bites. The average lifespan of the Scottish Terrier is 15 years.
You may also like:















Advice on choosing your breed »
Find an animal shelter or rescue home where a Scottish Terrier is waiting for a new home »
The following grid gives a fast track review which covers all breeds. You can apply it to help you decide if a Scottish Terrier is suitable for you, the environment where you live, your personality and your lifestyle. On the grid, 1 = strongly disagree, and 5 = strongly agree. For example, if you are looking for a dog that you can play fetch with, look down the list under 'activities' and you will see that Scottish Terriers love to play fetch, scoring 5. If you are looking for a dog that would be friendly with stranger, look under 'behaviour' and you'll see a Scottish Terrier may not be the right choice for you, scoring just 2. You might like to save or print off this section and keep it for reference while you check some other breeds before making your choice.
Be the first to rate this breed »
|
*PLEASE NOTE: All our breed profiles are general, and all dogs are individuals. Always talk to the breeders and meet the owners you are buying from. Try to meet the dog and its parents if it is a puppy in their home environment.