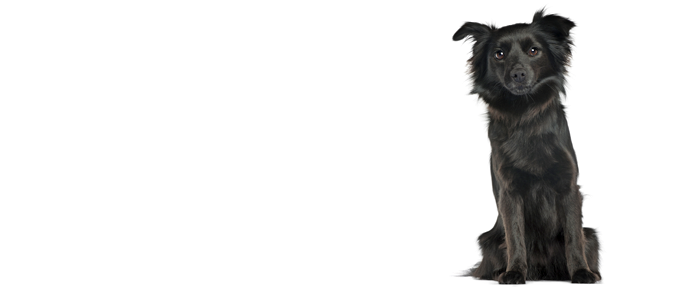 In my own words
If you don't have a big house or a huge garden, well, that's alright with me. After all, I'm only small myself! I love living in apartments so you won't hear any complaints from me! I'm quite happy pottering around the flat, running from room to room and exploring. I can always find an adventure, no matter where I live! Anyway, that big rug in the living room is the perfect spot for me to play some games with the kids when they get home from school, who needs fields when we can play in the comfort of our own home?
Of course, I do still need to get out once a day for some fresh air. I love to run around outside and burn up some energy. I always sleep so much better when I've had some exercise, don't you?
My ideal owner(s)
Urban types
Families with children
Couples
People who are active
Fishermen and boaters
What they say about me
Active and energetic
Inquisitive
Loving and loyal
Spirited
Good watchdog
Please read on to find out more about me, and whether I'll be someone you'll be happy to live with for the next 18 years or even longer!
Is this Schipperke for you?
Test your knowledge about the Schipperke
Information essential about the Schipperke
Kennel Club Group:
Utility
Size:
Small: Weight Male 12 – 18 lb (5.5 – 8 kg) Female 12 – 16 lb (5.5 – 7 kg)
Height Male 11 – 13" (28 – 33 cm) Female 10 – 12" (25 – 30 cm
Popularity:
The Schipperke is considered a minority breed in the UK. Despite once being popular enough to star in a story by Peter Rabbit author Beatrix Potter called The Pie and the Patty Pan, the popularity of the Schipperke has been declining for many years in Great Britain. However, in the United States of America the Schipperke's popularity is on the rise, though it is still not a common breed.
Breed History:
The Schipperke originates from Belgium, where it was used for hundreds of years on barges where the dogs guarded the boats and killed vermin like rats. Even though the Schipperke is only a small dog, they have a highly protective nature which makes them excellent watchdogs and they were well suited to life guarding barges.
The Schipperke was also popular among business owners such as shoemakers and tailors who treasured not only their guarding and hunting instincts but also their companionship.
First officially recognised in the 1880s, the Schipperke breed standard was subsequently written in 1889. The name 'Schipperke' was thought to mean 'little boatman' in English speaking countries, however, in the 1920s Belgian breeders decided they'd prefer the name to come from the Dutch 'Shapocke' meaning 'little shepherd' due to the breeds resemblance to the Groenendael Belgian Shepherd.
Character:
The Schipperke is happy to live in an apartment, making them ideal dogs for people who live in an urban environment. Their small size and cheerful nature means that they are more than happy in smaller homes and they will keep themselves entertained by moving from room to room and satisfying their curiosity by exploring the home. They're also happy to play indoors games in the floor with their owners, though a chance to run and play outside every day will be very much appreciated by your Schipperke. However, your schipperke should be kept on a leash as hid curiosity means that he may run off in search of an adventure! Your Schipperke is a natural watchdog and always has an eye on their surroundings. Whilst this makes them excellent watchdogs and very protective of their home and family, it can make them reserved with strangers. However, once they have warmed up to a person and learnt that they can be trusted Schipperkes are friendly and polite with visitors and happy to be around people.
Temperament:
Your Schipperke is a very loyal dog who loves his family deeply. Schipperkes are wonderful as guardians, companions, playmates and rat catchers, and care for their family very much. They have even been known to keep watch over their owners if they are ill, and lie by their side until they feel better. Your Schipperke is happy and playful, but also knows there are boundaries and will be gentle and patient when necessary, making him a fabulous pet for families with children. However, he must be socialised with other animals from puppyhood as he has a tendency to be territorial. Your Schipperke does have a mischievous streak, which has earned him the nickname 'little black devil', so keep an eye on him if he's acting a bit naughty or you may find that he turns to destructive behaviour. Usually, this is a sign that he's bored, and a walk or some play time will help him relax and become better behaved.
Conformation:
The Schipperke has a small and squarely built frame. The head is wedge shaped with pointed ears sat high and erect on the head. The eyes are small and dark. The face should have a foxy look to it. The tail comes in various lengths and is docked in Canada and the United States of America. The coat is a double coat, with a thick, long and harsh outer coat and soft, dense undercoat. There should be a thick ruff around the neck, giving a mane like appearance, as well as longer fur on the hind legs which are called culottes.
Colour:
The Schipperke's coat commonly comes in a solid black colour, but can also be found in tan, red and brown.
Training:
The Schipperke has an average intelligence, so training isn't always easy. However, with firm, fair and consist training, as well as some patience on your part, your Schipperke can end up a polite, well-mannered and obedient dog. Due to the fact that your Schipperke is so energetic and curious, he can lose interest quickly so keep your training sessions short and intense. Your Schipperke responds well to positive, reward based training and will not do well with harsh, severe or heavy handed training methods.
Care:
The Schipperke's long, thick coat does need some care and attention. Brushing regularly with a firm bristle brush and using a dry shampoo only when needed, should be enough to keep your Schipperke's coat clean and healthy. You may need to reach for the brush or comb more often during the shedding seasons which happen two or three times per year and during which the schipperke blows his undercoat. Warm baths may also help to loosen the shedding undercoat during these times of the year. During the rest of the year, your Schipperke is an average shedder, though this does mean that no clipping or trimming of the coat is needed.
Health:
The schipperke is an incredibly hardy breed with no common major health issues. However, if your Schipperke does not get enough exercise or is over fed, he may develop excessive weight gain which leads to joint problems as well as issues with the heart, lungs, digestive system and the teeth. Around 15% of the population is affected by a genetic mutation called MPS IIIB, which is related to brain disease. A test has been developed to check for the disease and no dogs carrying the genetic mutation should be bred. When buying a puppy or dog, be sure to ask the breeder for confirmation that MPS IIIB has been tested for in the puppy's parents. The average Schipperke lifespan is between 17 and 18 years, however they have been known to live for over 20 years.
You may also like:















Advice on choosing your breed »
Find an animal shelter or rescue home where a Schipperke is waiting for a new home »
The following grid gives a fast track review which covers all breeds. You can apply it to help you decide if a Schipperke is suitable for you, the environment where you live, your personality and your lifestyle. On the grid, 1 = strongly disagree, and 5 = strongly agree. For example, if you are looking for a dog that is suitable for an apartment, look down the list under 'environment' and you will see that Schipperkes are perfect for urban living, scoring 5. If you are looking for a dog that would make a good dog for family with children, look under 'role and suitability' and you'll see a Schipperke would be an excellent choice, also scoring 5. You might like to save or print off this section and keep it for reference while you check some other breeds before making your choice.
Be the first to rate this breed »
|
*PLEASE NOTE: All our breed profiles are general, and all dogs are individuals. Always talk to the breeders and meet the owners you are buying from. Try to meet the dog and its parents if it is a puppy in their home environment.