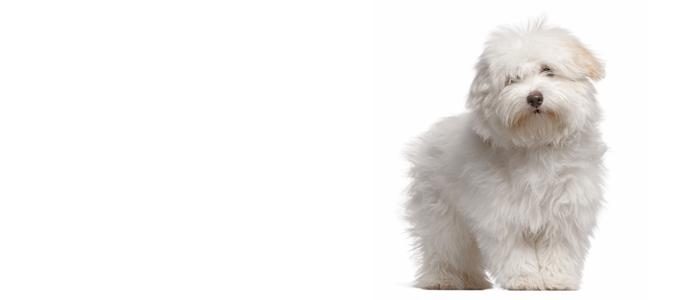 In my own words
I may be a rare breed, but I sure make up for it with my big personality!"
Did you know my kind is sometimes known as the Royal Dog of Madagascar? How cool is that! Madagascar is where I come from you see. In fact, it is only in recent years that my kind has started living in other parts of the world too! We're quite a rare breed but our popularity is growing all the time because of our big personalities. You'll always know when I'm around!
My favourite thing to do is go swimming though, it's such great fun, don't you think? Swimming, running, playing... Anything as long as I can run about! I've got lots of energy for a little dog you see. I also make a really good watchdog because I really look out for my family, and in return I get lots of cuddles! I mean, who wouldn't want a cuddle with a fluffy little ball of fur like me? I love it!
My ideal owner(s)
Singles
Apartment dwellers
Families with older children
Retirees
What they say about me
Intelligent
Affectionate
Lively
Playful
Please read on, to find out more about me, and whether I will be someone you can be happy with for the next 14 years, or even longer!
Is this Coton de Tulear for you?
Test your knowledge about the Coton de Tulear
Information essential about the Coton de Tulear
Kennel Club Group:
Toy
Size:
Small: Weight 8.8 – 13.2 lb (4 – 6 kg) Female 7.7 – 11 lb (3.5 – 5 kg)
Height: Male 10 – 12" (25 – 30 cm)  Female 9 – 11" (22 – 27 cm)
Popularity:
Though not many have been exported from their native Madagascar, the breed's popularity is growing in the UK, US and Europe.
Breed History:
The Coton de Tulear originates from the island of Madagascar and is their national dog. It is believed the ancestors of this breed were brought to the island in the 16th or 17th century on pirate ships. The breed is named after the port of Tulear in Madagascar and after its cotton like coat and is linked closely with the Bichon Tenerife and Tenerife Terriers. This breed has always been a companion dog and was once the companion dog of the Merina, a tribe in Madagascar.
They were favoured by Madagascan royalty, often known as the 'Royal Dog of Madagascar' – a term coined by a Dr Robert Jay Russell who discovered the breed and brought the first ones to America in 1973. Although they were occasionally imported into France, they were not officially imported into Europe until the 1970s.
In 1970 the Coton de Tulear was recognised by the Societe Centrale Canine (French national kennel club) and the breed standard was published in 1972.  In American, the Coton de Tulear Club of America was formed in 1976 by Dr Robert Jay Russell with a separate breed standard he developed. Although the American Kennel Club has offered Foundation Stock Service to the breed, the Coton de Tulear Club of America is opposed to the AKC breed recognition. This has resulted in many Coton de Tulear clubs being formed which accept one or both breed standards.
Character:
The Coton is friendly and very sociable and a typical Bichon-type dog. They are gentle and affectionate and get on well with children, other animals and dogs but are very attached to their family and want to be included in daily activities. They are eager to please, alert and make good watchdogs. They learn quickly and enjoy walking on their hind legs and doing other tricks to please their owner. Without proper leadership this breed can become stubborn so be sure to establish yourself as a firm and consistent pack leader to prevent Small Dog Syndrome, where the dog believes it is leader of the pack as this can lead to behavioural problems.
Temperament:
This breed is playful, affectionate and intelligent. They are usually quiet but can become quite vocal when excited and playing. The Coton has a habit of walking on its hind legs to please people. This breed is curious and friendly, and they enjoy meeting new people. Due to their intelligence, they are easy to train and eager to please their owner. They have a friendly nature which makes them great with children and other animals. They enjoy swimming, running and playing and has a big personality like a Labrador. They are extremely adaptable to their environment and typically comes alive in the evening.
Conformation:
The coat is cotton like in its appearance, hence the name of the breed "Coton de Tulear". Its coat is fluffy and cotton like to the touch rather than silky. The coat length is medium to long and this breed does not shed, being considered hypoallergenic. Due to the fluffy, long coat, it can mat easily to regular grooming is required.
Colour:
White is the preferred coat colour for this breed but generally the coat comes in three accepted colours – white (sometimes with tan markings), black and white or triclour. Some may also have tan or lemon colourings to their ears and body.
Training:
This is a lively and intelligent breed which is eager to learn and please its master. They enjoy dog sports such as agility and obedience training. Early socialisation and training is recommended for this breed and they respond best to a firm, patient and consistent handler.
Care:
This breed requires daily grooming to keep the coat free of mats. Excess hair between the pads of the feet and inside the inner ears should be removed. This breed typically does not have a "doggie smell" and do not usually need bathing more than one or twice a year. The Coton sheds little to no hair and is considered hypoallergenic.
Health:
The lifespan of a healthy individual is between 14 to 16 years. If you buy from a reputable, responsible breeder, health problems should not occur. The Coton is a relatively healthy breed but can suffer from heart problems, liver shunts, back or eye problems although these are still relatively uncommon issues for the breed. The small gene pool for this breed is owing to its near extinction and as a result, the inbreeding can increase the chances of genetic abnormalities in the offspring.
Exercise:
This is a lively and active little breed that enjoys swimming and playing. They love being out in open spaces and are able to follow their master on horseback for many miles. This breed does well in dog sports such as agility and competitive obedience. They love being active and require a good daily walk. They can adapt well to apartment life provided they are sufficiently exercised. This breed has a tendency to come alive in the evenings.
You may also like:





Advice on choosing your breed »
Find an animal shelter or rescue home where a Coton de Tulear is waiting for a new home »
The following grid gives a fast track review which covers all breeds. You can apply it to help you decide if a Coton de Tulear is suitable for you, the environment where you live, your personality and your lifestyle. On the grid, 1= strongly disagree, and 5= strongly agree. For example, if you are looking for a dog that suitable for urban living, look down the list under Environment, and you will see that Coton de Tulear's are suitable for urban living, scoring 5. If you want a guard or watch dog, look down at Role and Suitability, and you will see that Coton de Tulear's make excellent guard and watch dogs, and score 5. You might like to save or print off this section and keep it for reference while you check some other breeds before making your final choice.
Be the first to rate this breed »
|
*PLEASE NOTE: All our breed profiles are general, and all dogs are individuals. Always talk to the breeders and meet the owners you are buying from. Try to meet the dog and its parents if it is a puppy in their home environment.