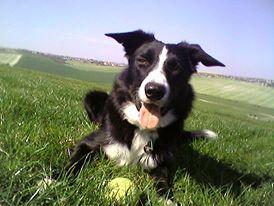 Description
He's 7 years old and is a highly active annoying little beast. He is very friendly and loves his cuddles with a great character!
He knows the basic training and will listen if need be.. (you have to be firm).  Hates to be left alone at home.
On the whole he is well behaved.
| |
Be the first to rate this breed »
*PLEASE NOTE: All our breed profiles are general, and all dogs are individuals. Always talk to the breeders and meet the owners you are buying from. Try to meet the dog and its parents if it is a puppy in their home environment.