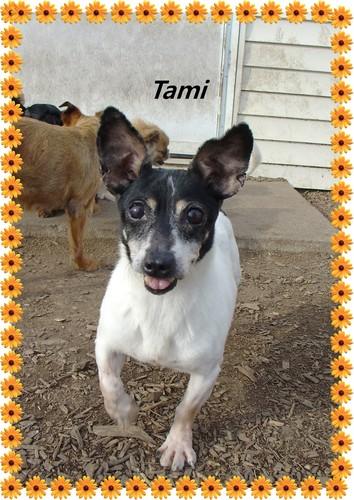 Description
My name is Tami and I am a 2008 model. I was a breeder dog but those days are behind me and I am looking for a family that wants to love me forever! I am a sweet little girl that likes people and loves to cuddle in bed with you. I am good with the other dogs and cats. I love the food and treats here but my foster mom is being careful because I am a little chubby! I also tested positive for heartworm so I MUST get ivermectin for the rest of my life. I am not symptomatic and am still very loveable! The rescue is treating me now and when I get adopted they will send some with me. I have also been spayed and had my teeth cleaned and had a hernia repaired. All this is included in my adoption fee of $150.00. If interested in adoption please email adoptme@allroversrescuefriends.org for an application!.
| |
Be the first to rate this breed »
*PLEASE NOTE: All our breed profiles are general, and all dogs are individuals. Always talk to the breeders and meet the owners you are buying from. Try to meet the dog and its parents if it is a puppy in their home environment.