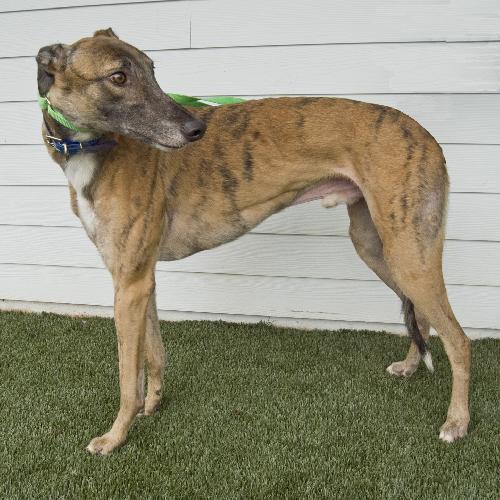 Description
Please contact Marchet (manschell@yahoo.com) for more information about this pet.If you would like to inquire about this dog, please contact: Marchet Anschell manschell@yahoo.com 206-310-8038DallasTag No: 5471Registered Name: Kiowa Ak DallasAge: 4.5Color: BrindleCat Friendly: NoDog Friendly: Ok with greyhounds, unknown with othersKid Friendly: UnknownLocation: Woodinville, WA (Kennel)Comments: Dallas is a nice, friendly boy.
His coloring is unusual in that he is a red on one side and brindle on the other - too funny! Dallas will need a home without cats.
| |
Be the first to rate this breed »
*PLEASE NOTE: All our breed profiles are general, and all dogs are individuals. Always talk to the breeders and meet the owners you are buying from. Try to meet the dog and its parents if it is a puppy in their home environment.