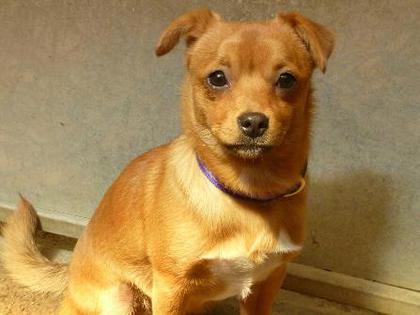 Description
Handsome Jeff is a sweet little guy who is a Pomeranian x Jack Russell. He has a very nice nature and is extremely loving. He needs a patient, loving home as he is slowly getting used to lots of new things having been used to few changes up to now. He needs a home where he will have lots of company and an owner who doesn't mind being followed around, cuddled up to and licked whenever you sit down for a rest! He just wants to love and be loved and would be wonderful for someone looking to have a dog share a big part of their every day life. Jeff will be wonderful with the right family to give him the security and love he needs as he learns new experiences.
If you are interested in offering Jeff a home, please call Nicola on 07772 737503
| |
Be the first to rate this breed »
*PLEASE NOTE: All our breed profiles are general, and all dogs are individuals. Always talk to the breeders and meet the owners you are buying from. Try to meet the dog and its parents if it is a puppy in their home environment.