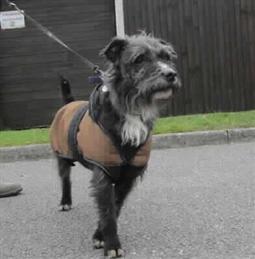 Description
Meet the lovely Edward who is in search of a new home...

This adorable boy is a Patterdale X and is full of life, he is a busy little character, even though he is slightly older don't be fooled he has a lot of get up and go and would love a home where his new owners will take him out walking.

He is a very sweet and friendly chap when he knows you, he enjoys relaxing with us and enjoys being around you. Eddy also loves other dogs and likes to meet and greet them and go for a nice walk together. He could possibly live with another dog following a succesful meeting at the centre.

If you can offer this handsome boy a home then please speak to us for more information.

Thank you.
| |
Be the first to rate this breed »
*PLEASE NOTE: All our breed profiles are general, and all dogs are individuals. Always talk to the breeders and meet the owners you are buying from. Try to meet the dog and its parents if it is a puppy in their home environment.